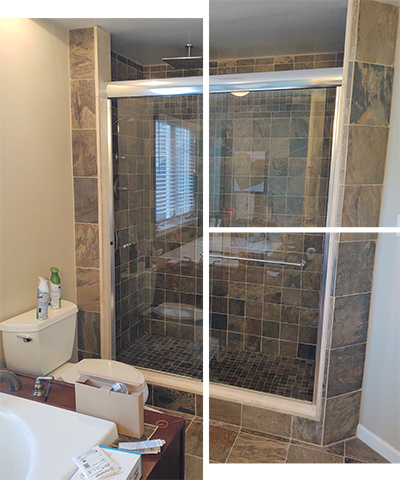 Frame or Frameless shower doors will make a huge difference in your new or existing bathroom remodel!
No longer is the shower area cut off from the rest of the bathroom.
With many different options on a wide range of products and colors, we will be able to create the shower encloser you have always wanted. We also offer many types of glass as well from Shower Guard, Low Iron, Clear, and Opaque patterns to fit your needs and wants.
How to select from the many glass and metal choices available, how to clean your enclosure, the correct way to measure an enclosure or answers to frequently asked questions – you will find it all here.
Armed with this information you will be able to choose the enclosure that fits your taste, budget, and home. A well-chosen enclosure can add value to your home, enhance the appearance of the whole bathroom, and make time spent grooming an uplifting experience.